The New Jersey Annual Conference presents:
Creative Worship: Discovering The Power Of The Narrative Experience
Share best practices and time-tested methodologies to create narrative worship experiences. With an emphasis on creativity over style (traditional/non-traditional), this exploration has something for everyone – regardless of church size, worship styles and budgets.
Workshop Lead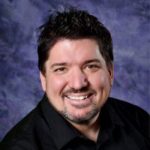 er: Jason Moore
With a passion for creativity and image, Jason Moore is working to change the world through deep, meaningful, creative worship.  Jason is driven to help churches of all sizes, worship styles and means become as effective as possible in communicating the gospel of Jesus Christ to a creative and increasingly image obsessed world.
Location and Time
Monday,  May 22,  2017
New Jersey Annual Conference of the United Methodist Church
Contact: Eric Drew
More Information
More on Creative Worship
About the Presenter
More dates for this seminar
Cancellation Policy: Seminar registrations become non-refundable 45 days prior to the date of the event. Registration fees may be exchanged for store credit in the event that registrant(s) cannot attend the seminar. Credit may be redeemed through our online store or may be used at the product table during the seminar.
Email This
|
Print This
|